First Day of School is on Monday, August 26, 2019. SIS Portal is open to review your schedules.
2017 Geography Bee Winner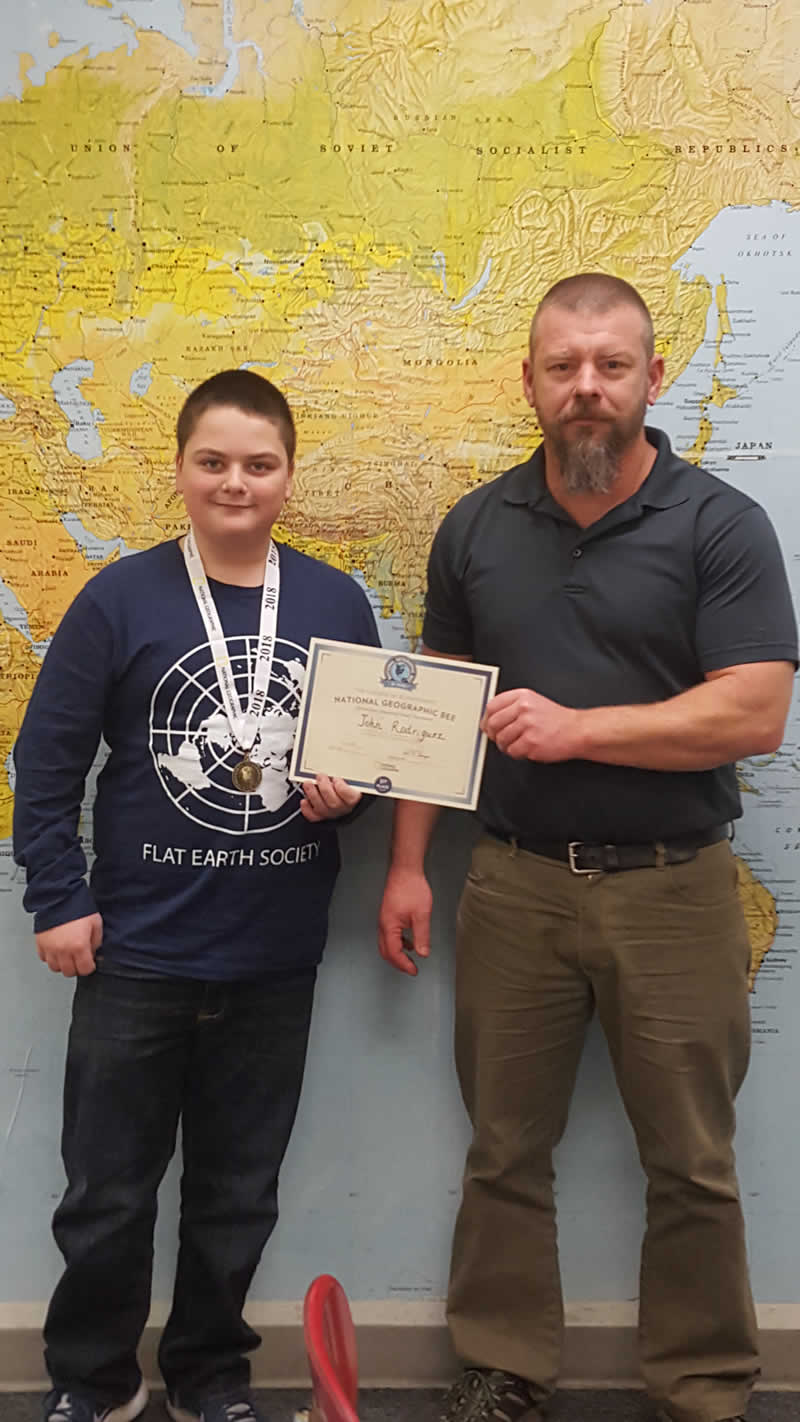 On December 22, 2017, the Wayne Highlands Middle School held their annual Geography Bee. Eighth-grader John Rodriguez was this year's winner. He competed against thirty students, ten from each grade level. John will now take an online test to see if he qualifies for the state level competition.