First Day of School is on Monday, August 26, 2019. SIS Portal is open to review your schedules.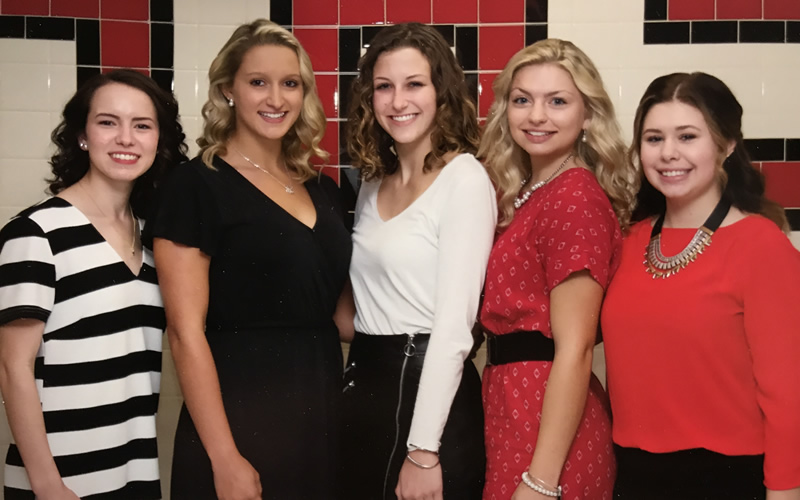 The 2017-2018 School Year Honesdale High School Homecoming Court. The Junior and Senior Classes elected these young ladies for the title of Homecoming Queen and the senior boys will vote upon the winner whom will be announced Friday, October 6, 2017. The Honesdale Hornets football team will play the Scranton Prep Cavaliers at home on October 6 at 7:00 PM. Wayne Highlands School District Superintendent Gregory Frigoletto will crown the new Queen during the halftime ceremony. Vice Principal and Student Council Advisor Mr. John D. Kretschmer is in charge of the Homecoming Program.

On the court is Julia Polt, daughter of Vincent Polt and Sara Whittman, Damascus; Hannah Burlein, daughter of Attorney Steven and Elise Burlein, Honesdale; Megan McGinnis, daughter of Kevin and Cindy McGinnis, Honesdale; Raegan Fuller, daughter of Van and Lona Fuller, Beach Lake; Rachel Heffron, daughter of Christopher and Kelly Heffron, Honesdale.